Our People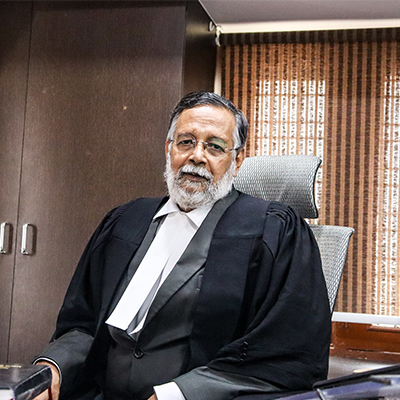 Thomas George (B.A. , LL.B)
Founder & Managing Partner
B.A., LL.B. & Post Graduate Diploma in Marketing & Sales Management
Thomas George is the Founder and Managing Partner of Thomas George & Associates.
Thomas George who hails from Kerala was educated, mentored and guided by Prof. Sr. M. Concepta. He chased his passion for law wanting to follow the footsteps of his Cousin who was a barrister and completed law thereby entering into a completely new profession. His mentors were Mr. T. Narayana Murthy Public Prosecutor and Mr. V. Amar Kumar an eminent Criminal & Civil Senior Advocate. The firm was founded by him in the year 1998 and the firm has ever since dealt in all kinds of litigation as well as non litigation works. Every development in the Firm has his constant efforts to be grateful for. The firm has its base in Hyderabad dealing with a wide range of subjects including Corporate law, Civil & Criminal law, Taxation, Intellectual Property Rights, Consumer & allied laws, Matrimonial Laws, Property & Allied Laws as well as Arbitration.
Since, the establishment of the firm Mr. Thomas George has represented the firm in a plethora of cases before the Hon'ble Supreme Court, various High Courts, Tribunals, District Courts, Quasi-Judicial Authorities etc. He believes in settling the matters at hand amicably by way of Negotiation and Mediation inorder to solve the matters quickly. His clientele include reputed Non-Banking Financial Companies, Banks, Health Care Companies, Packaging Companies, HVAC Companies, apart from individual and religious society cases.
He ensures justice is ensured even to the weakest section of the society by undertaking certain pro-bono cases.
In the development of the law he believes and practiced the law by interpreting them with logical reasoning. He has given innumerous talks on the nuances in various laws. He has been a guide for Police Officers, Students & Religious Societies in understanding the nitty gritty of the law.
Prior to the establishment of TG&A, he held Managerial Positions for over 20 years at PL Worldways (Division of Peirce Leslie India Ltd. having multifaceted divisions in Finance, Shipping, Aerial spraying, Chemical etc.) and Alitalia Airlines (GSA) which has equipped him is gaining experience in immigration laws.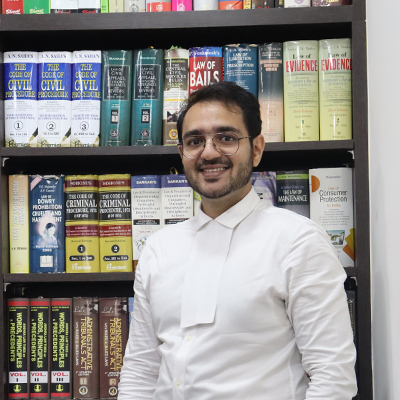 Manav Gecil Thomas (B.S.L., LL.B)
B.S.L., LL.B.(ILS Law College, Pune)LLM in Constitutional Law (Osmania University)
Manav Gecil Thomas is a Partner at the firm and is a budding Lawyer. He joined the firm right after graduation from ILS Law College, Pune in 2015. His area of work includes litigation in the area of civil, criminal, labour, administration, banking, personal and business law and also assists in handling the non-litigation matters of the firm. Manav Gecil Thomas has been handling litigation matters before varied forums including the High Court of Telangana & Andhra Pradesh, District Courts and other statutory tribunals/ quasi forums. Over a short span of two years he has received accolades from Hon'ble Judges for well researched presentation of cases at hand. His clientele includes Companies as well as private individuals in India and abroad. Manav Gecil Thomas in a very short time has gained the experience to handle matters single handedly with the guidance of his senior Mr. Thomas George. Immediately after finishing law at ILS, Law College Pune he joined TG&A under the esteemed guidance of his mentor and father Mr. Thomas George.
Prior to joining TG&A, he interned under the guidance of the current Justice of Supreme Court Hon'ble Justice Kurian Joseph wherein he gained the appreciation of the Hon'ble Justice for his eminent research skills. He further interned with Retd. Hon'ble Justice of High Court of Kerala and currently designated Senior Counsel of Supreme Court of India R. Basant wherein he assisted in numerous cases and was highly appreciated for his hard work and dedication. Manav Gecil Thomas interned with designated Senior Counsel of the High Court at Hyderabad for the State of Telangana and for the State of Andhra Pradesh (Late) Padmanabha Reddy where he had the fortune of observing the stalwart in action. He also interned with designated Senior Counsel of the High Court at Hyderabad for the State of Telangana and for the State of Andhra Pradesh Adv. S. Niranjan Reddy where he assisted the learned Senior Counsel in research on various Corporate, Civil and Criminal matters.
Apart from his passion towards advocacy, Manav Gecil Thomas is also dedicated towards serving the society and has volunteered at Make a Difference (MAD), an NGO dedicated to empower children from the economically backward society by providing them quality education.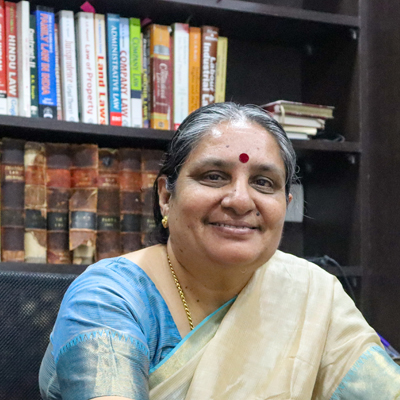 Mrs. Nirmala Thomas
Administrative Head
B.Sc.( St. Francis College for Women)(Masters Osmania University) (LLb Osmania University)
Mrs. Nirmala Thomas is the Administrative Head at O/o. Thomas George and Associates. ( Advocates & Solicitors) PC Nirmala hails from Hyderabad (Native of Kerala) and did all of her formal education in Hyderabad. The driving force behind the firm, who held various positions from Lecturer, Associate Professor, Head of Department, Academic Dean and Controller of examinations with science as background under UGC and retired from reputed women's College St.Francis College for Women retired after 35 years of unwavering dedication.
After her schooling from the prestigious St. Anns High School, she went on to do B.Sc. from St. Francis College for Women, Begumpet, and further her Masters from Osmania University. Following her Post Graduation, she joined as a lecturer in St Francis College for Women and has held many high level positions as mentioned. While at St. Francis, she also started a nature club 'Prakriti' which has had great success and continues to be a big part of the college.
Post retirement, Mrs. Nirmala Thomas decided to start a new chapter by joining the field of law full time. She is currently pursuing her legal education from Osmania University, and intends to use this training to cater to the needs of the society by uplifting the downtrodden, underprivileged, Environment (Prakruthi) and to empower women....!